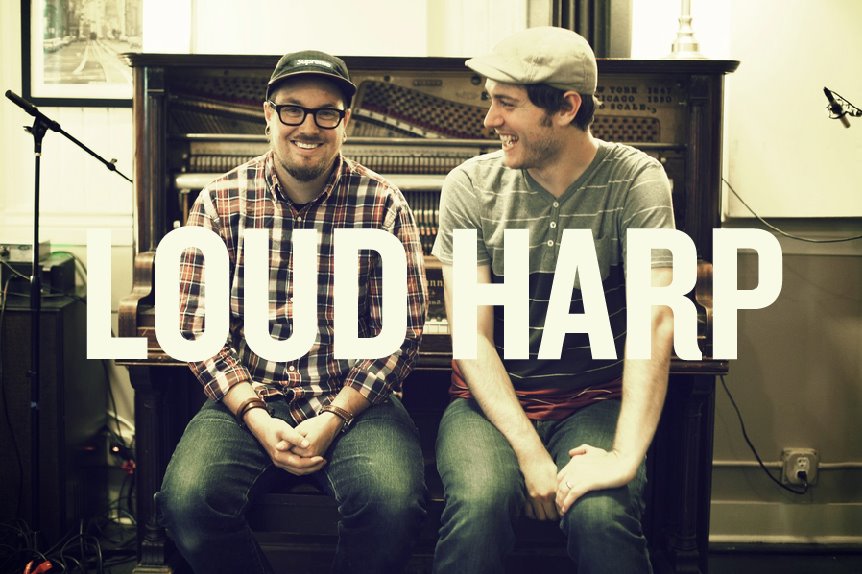 -Interview
By:
Anthony P. Hanna

Loud Harp is comprised of Asher Seevinck and Dave Wilton. Last year they released their self-titled debut album. Recently I had the privilege of interviewing Asher. Here's what he had to say.


You guys released your self titled debut, not that long ago. Some of the people reading this might not have heard it, can you tell them what to expect from it?
Asher:
You can expect to hear some really honest worship. We wrote the whole record while dealing with some serious doubt and struggle. Yesterday I read a quote from CS Lewis that said "It is in the process of being worshipped that God communicates His presence to men". We feel like that perfectly describes our experience in writing and recording that record. And based on the response we've received from others it sounds like most would agree.
What's your favorite moment on the record?
Asher:
My favorite moment on the record is in You Found Me when the drums come in at the end and we sing "You found and you pulled me out, You found and you pulled me out, You found me and You brought me home."
What's the songwriting process for you guy
s?
Asher:
For the first record the writing process was a bit different cause we were actually getting together to start working on a project for my other band, but we got sidetracked by the season we were in and just started praying and worshiping together and all those songs just kind of came out... It was wild. For our next record, we've been looking at the Psalms of Asaph as inspiration for the songs. The songs will be a bit more complete (like we wrote some bridges this time around, ha), but still feel like a natural progression from the last record. As far as what the writing actually looks like we usually just mess around on the guitar till we find something, play it through a couple times then loop in Logic, then build some other stuff up around it. We then start working on melody and lyrics. It all goes pretty fast.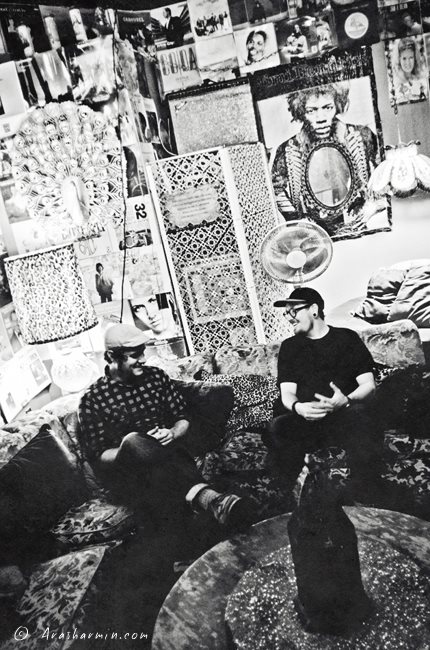 As far as writing goes, who are some of your guys influences?

Asher: Most of our inspiration for what we've been writing is taken from bands like Daughter, The Jezebels and The National (although I sing nothing like any of them). For the next record we've been thinking we'd add a little This Will Destroy you in for good measure. We don't take a ton of inspiration musically from many worship bands, but the ones that we listen to a fair amount of would be Jonathan and Melissa Helser, John Mark McMillan, Ascend The Hill and some Bethel.

You mentioned that the next album is under way. Do you guys have a time table to when you expect it to be finished and what can we expect this time around?

Asher: We hope to be releasing it this fall/winter. The record will continue in a similar direction, but feel a bit more complete. Mostly songs based out of the Psalms of Asaph, and then a few songs that were born out of spontaneous times of worship with the songs from the first record.

My personal favorite track on that record was "Hide Me Away." What was the inspiration behind the song?

Asher: Hide Me Away, as you know, is really simple lyrically. It's actually a tag that I just started singing spontaneously once in a worship gathering. As we were writing one of the songs I remembered it and just started singing it. It was actually just going to be a tag on the end of Hold Me Together, but we liked it so much we made it it's own song.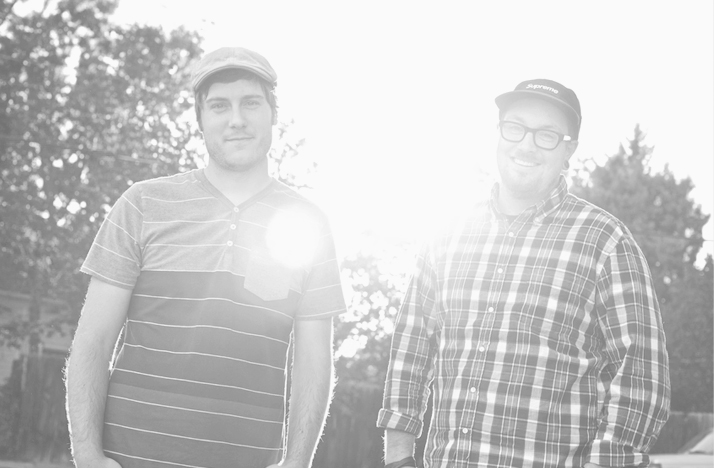 If there was one artist you could collaborate with, who would it be and why?

Asher: We're huge fans of the Helsers, so they'd be fun to collab with. They're such amazing people and the couple times I've been around them it's been nothing short of life-changing. We'd also love to collab with our friends in Ascend The Hill, such great dudes.

In closing, is there anything you would like to say to those who will be reading this?

Asher: Yeah. If any of the readers don't have our record yet they can get it for free at http://noisetrade.com/loudharp/loud-harp AND we'll be launching our kickstarter for the next record in the next couple days if anyone is up for supporting some indies. Thanks for reaching out to us! We're honored.

Here's the link for their Kickstarter project: ttp://www.kickstarter.com/projects/732848104/loud-harp-new-record-2013
Loud Harp (homepage)