(The Lassie Foundation, Cush, Starflyer 59, The Prayer Chain)
label: Northern Records
My favorite songs of all time, while there are better songs out there than I've listed here, and while there are definitely better songwriters (notice no beatles, dylan, bowie, young, etc), these are just songs that have been meaningful in my particular path in music and life.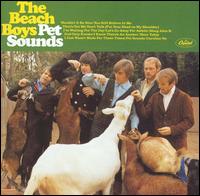 Beach Boys- "God only knows" The brilliant move here was to have Carl sing the lead vocal. Carl's voice is a little more cherubic than Brian's, and I think that really makes this already stunning song even more emotional and touching.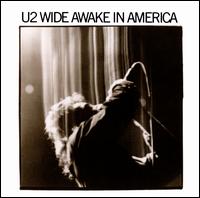 U2- "bad" Seeing U2 perform this song on "The Unforgettable Fire" tour changed my life forever. I went to that show liking music, and I left loving it. To me, "Bad" has a raw, emotional power that is both vulnerable and cathartic.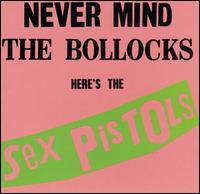 Sex Pistols- "God save the queen" Like other punk pioneers such as The Ramones and The Stooges, The pistols gave a big middle finger to the music they grew up on -- yet still loved. This song is a great example of that love/hate, combined with (now-trite) blind anti-establishment rage. Ever get the feeling you've been cheated?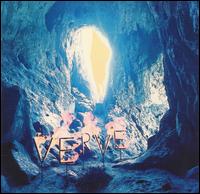 The Verve- "slide away" Before the tv commercials and acoustic ballads, these guys were the shoegazer Grateful Dead. I loved the psychadelic waves of guitars and the dynamic vocals that tried to navigate them (with mixed results). "slide away" is the more creative, more drugged-out verve at their poppiest and most powerful.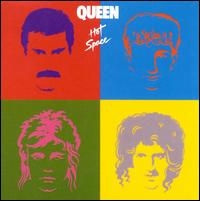 Queen- "under pressure" By typical rock songwriting standards, this is a bizarre song. Graduates of GIT or PIT or any of those stupid "technological" schools for musicians will never be able to write this kind of song. But like most great songs, it has a uniqueness that means nobody else could've done this song so brilliantly. I mean, who can do Bowie and Freddy Mercury besides those two?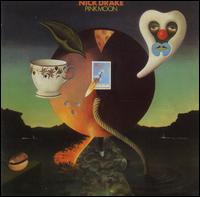 Nick Drake- "pink moon" I'm so thankful I never saw the commercial this song was in. That way, I'll never associate it with anything other than sitting in my apartment and being blown away by the fact that drake died twenty years prior, and yet his music touched me so deeply so long afterwards. I then realized that songs are your children -- they carry a part of you to the next generations. But they don't ask you for money.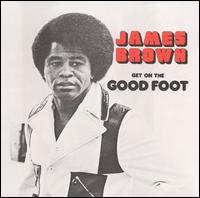 James Brown- "get on the good foot" The hardest-working man in show business makes his jams seem so effortless, just like the best parties you've ever been to -- fun, flowing, and free. The fact that he can carry a 10-minute song with only 2 parts is a testimony to how powerful his presence is. His fluid melodies, tight raps, and insane screams make you feel like you're right there with him -- at the center of the party.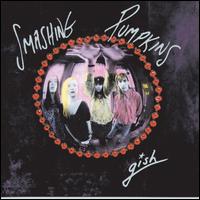 Smashing Pumpkins- "siva" Great songwriting? no. Brilliant arrangement? no. Compelling lyrics? I don't know, because I can't understand them. But a completely ass-kicking, indulgent guitar lick-fest? Oh yeah. and it tastes delicious!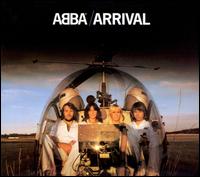 Abba- "dancing queen" Those 2 Swedish dudes (Benny and Bjorn, I think) are among the most underrated songwriters ever. Because most of their hits were disco-styled, the band was slighted as frivolous and base. But while their topics may not have carried the biggest emotional weight (ok buddy, why don't YOU try writing a powerful song IN ANOTHER LANGUAGE?), their hooks and grooves were awfully catchy, and the recordings were as slick and tight as any of the Jordache jeans out on the dance floor. I have ripped off this song's chorus melody so many times, it's disgusting.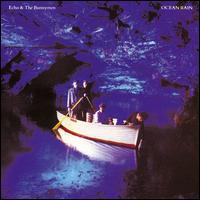 Echo & the Bunnymen- "the killing moon" It's hard to say anything nice about an album ("ocean rain") the label advertised as "the greatest album ever made", but what makes you feel even worse is when you agree with them. Well, mostly. This song, however, is one of the best ever, for me. Haunting strings, an even more haunting melody, and heartbroken lyrics about love and fate. Wanna cure your emo-loving friends who like bad music? this might help.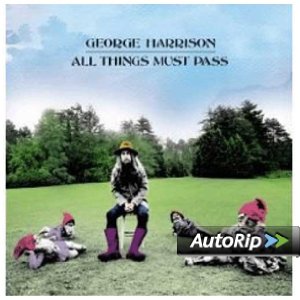 George Harrison- "all things must pass" An incredible reflection on life and death. Like alot of the best Beatle's songs, this one's lyrics are so simple, yet they're so compellingly delivered and supported. I've only started listening to GH in the last few years, but I'm forever changed by his stuff, especially the stuff on this album. In the end, he didn't like the Phil Spector production, but i for one love it.
Wayne has written one of the best albums of the modern era "Kings Queens." Here is one of my favorite songs from that very album

"Changin' Your Name"