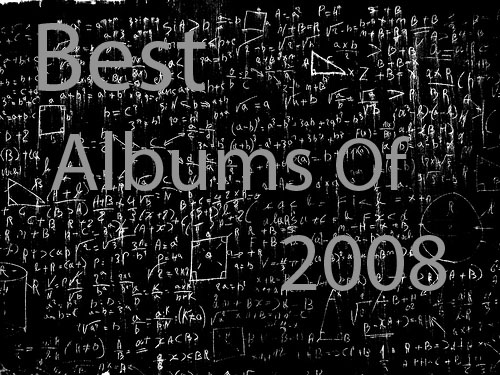 Here lies a list of what I consider to be the Best Albums Of 2008 . Now I didn't have the means to purchase all of the albums I wanted to hear this last year. So if you feel like an album is missing from the list, it could quite very well be because I never even heard it. With all that being said please look over the list. I hope I influence you to maybe check out one or two of these albums. All great in their own way....enjoy!
1. Kings Of Leon- Only By The Night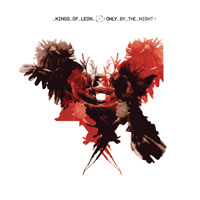 "Because of the Time" the 2007 release saw the Kings of Leon become popular. But it was 2008's "Only By The Night" that rocketed them to stardom. It's an awesome addition to they're already good catalog. It's refreshing to hear a rock act with a real vocalist, someone who sounds like he actually means what he sings. The lyrics, in particular are really the only weak spot, on this great great album.
(Crawl)
2. Coldplay- Viva La Vida Or Death And All His friends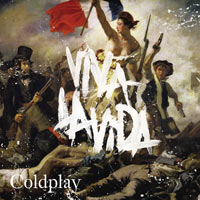 When Coldplay released their much anticipated 4th studio album "Viva La Vida or Death and All Its Friends," I was a little nervous because I was unsure in what direction they were headed in. I liked their last album but felt it was way too loaded with ready-made arena rockers. I was hoping with the help of U2's swingman Brian Eno that he would help them uncover their experimental side. Guess what? He did just that. "Viva la Vida" turned out to be something quite satisfying. I would easily consider this their shining moment as a band.

(Lovers In Japan)
3. Snow Patrol- A Hundred Million Suns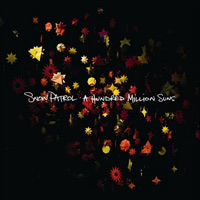 Snow Patrol have returned with another great album "A Hundred Million Suns." In fact with what I would consider their best effort to date. I get the sense of a band striving to be taken more seriously, with more artful ambitions on this one. The band has really started to show its versatility. Which would probably explain why it is easily the most played disc on this whole entire list.
(Crack The Shutters)
4. TV On The Radio- Dear Science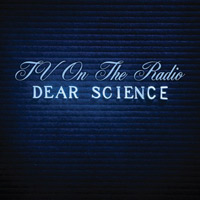 "Dear Science" marks Tv On The Radio's attempt at a more accessible mainstream sound. Whether that was their intention or not it can't be denied. I for one am happy they are heading down this road. The clean production is also a perfect fit. TV On the Radio just might be the most musically proficient band on the scene. Quite frankly this album should probably be first on the list. Why it's not, I'm just not sure. Maybe it's the rebel in me. After seeing this album on more best of lists than any other album and usually claiming the top spot. Either way this is a brilliant album showcasing a band at the top of its game.
(Golden Age)
5. The Verve- Forth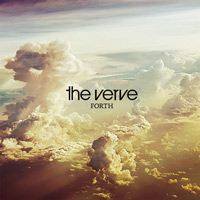 The Verve are back after taking a very long break from the music scene. Ashcroft shocked many fans when he rekindled the group for a reunion tour, and the release of "Forth." Unfortunately most people probably only know The Verve through their epic hit "Bittersweet Symphony." Which is really a shame. They are easily one of the most essential groups to come out of the UK in the last twenty years. Many might not think this is the best album of their career. But no one can deny that this is an instant classic. If this is their last hurrah then they went out on the right note.
(Valium Skies)
6. Gutter Twins- Saturnalia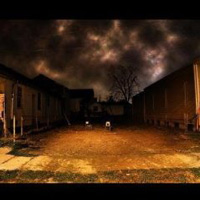 Greg Dulli one of the soul men behind The Gutter Twins, is easily one of my favorite song writers of all-time. The former front man of The Afghan Whigs and the ever still present Twilight Singers. If that isn't enough to sell you. Then let it be known that former Screaming Trees front man Mark Lanegan is the other half of this duo. Predictably, they've been labeled a 'grunge supergroup. Don't mistake this for a grunge album though. Basically two dudes who have made a career of making dark ass music. Have joined forces to release one heck of a record.
(The Stations)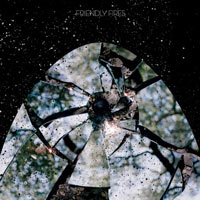 The most striking characteristic of Friendly Fires is that every track sounds like an indie club hit. The energy is non-stop through out. The band recorded the entire album in the garage of Macfarlane's parents' house, laying down tracks on a laptop using "a crappy microphone gaffer taped to a mic stand." That being said should tell you right there how good this band is. If it was a perfect world Friendly Fires would soon become a household name, they are that darn good. Here's to hoping they hit it big.
(White Diamonds)
8. Death Cab For Cutie- Narrow Stairs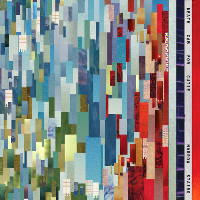 After hitting it big with "Plans," an album I have played way too many times. They show up with "Narrow Stairs" a cluttered affair that is all over the place. This is easily their most uplifting affair to date. By far the most diverse Death Cab album yet. Death Cab's awkward position as one of the few indie rock groups with a platinum record, doesn't seem to faze them. Leading to Narrow Stair's musical growing pains somehow managing to get overlooked. This is an album not up to the standards of Death Cab's last two releases, but it's still good enough to surpass most of the music that was released in 2008.

(No Sunlight)
9. Black Keys- Attack & Release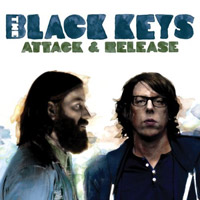 The Black Keys are an outfit that has been around for awhile. "Attack and Release" is their 5th release. My first exposure to the band. This is a blues based affair with some R&B and funk influences thrown in for good measure. Attack & Release is just plain simply delicious! Gritty yet reminiscent of the smooth grooves of the late sixties and early seventies. All of the above qualifies for the makings of a great album. I hope you agree with my assessment.
(Lies)
10. MGMT- Oracular Spectacular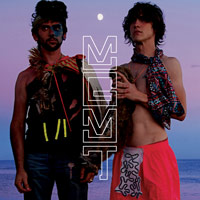 Andrew Vanwyngarden and Ben Goldwasser a pair of hotshot twenty somethings. Who are MGMT (formerly The Management.) The pair met while undergraduates at Wesleyan University and have since relocated to Brooklyn, signed to Columbia Records, and now find themselves the owners of a psychedelic-pop album. Considered by many one of the best albums of 2008. If you have managed to listen to the radio at all this last year then you were sure to hear either "Kids" or "Electric Feel" and wondering to yourself wow this is good stuff. Now trust your ears and pick this one up.
(Electric Feel)