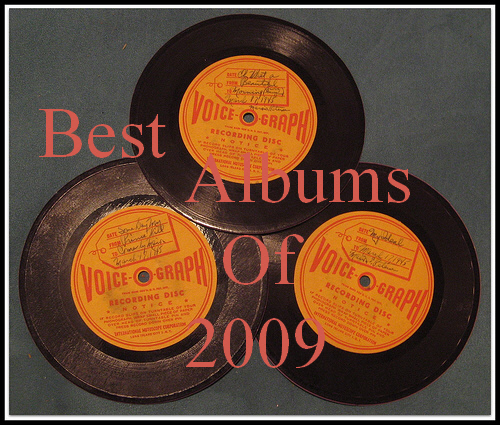 Here is a list of what I consider to be the Best Albums Of 2009. Now I didn't have the means to purchase all of the albums I wanted to hear this last year. So if you feel like an album is missing from the list, it could quite very well be because I never even heard it. With all that being said please look over the list. I hope I influence you to maybe check out one or two of these albums. All great in their own way....enjoy!
1. Phoenix- Wolfgang Amadeus Phoenix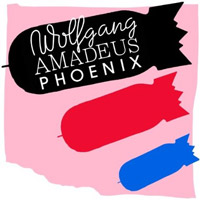 Phoenix is one of those pop bands that go un-noticed for a long time and after awhile of writing good album after good album. They finally get recognized. Sure, maybe it took their best album to do it. But who cares at least they finally reached the top of the mountain. This is a band that has become better with each and every album. "1901" is easily my favorite dance track of 2009. If you haven't already, do yourself a favor and pick this album up.
(1901)
2. U2- No Line On The Horizon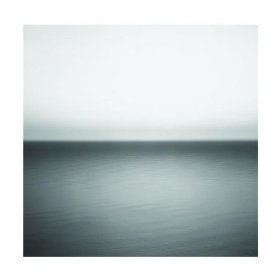 I'm one among many that always anticipate each new U2 album. The layoff between albums is always so tiring. So once the actual release date arrives. It's greeted with great relief on my part. One thing I have grown to like about the band is that with each new album they usually mix things up. And with each new album comes a different style and a different sound. Well this time around unlike the last two albums "All That You Can't Leave Behind" and "How To Dismantle An Atomic Bomb" which were U2 by the numbers. Good but basic affairs which didn't take U2's sound to any new heights. This time around they seemed to come up with a bit of a retread again. With this new one sounding like a bit of "Actung Baby" and "Pop." No new song structures or anything really diverse with different sounds. Musically we've already heard all this before. Which is fine considering they have probably already headed into the twilight of their career.

(Magnificent)
3. Paper Route- Absence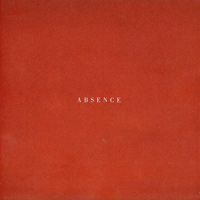 Absence, is a refreshing and downright awesome recording. Easily one of my most listened albums of the year. I played the snot out of this one. It's an atmospheric electronic assault. In the vein of MuteMath and Postal Service. The band has well written songs and the way the band blends their vocals, samples, and instrumentation is pretty darn good. this is one album that will remain in constant rotation for years to come.
(Wish)
4. Doves- Kingdom Of Rust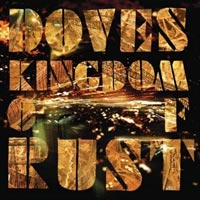 I was turned onto Doves from an ex-love interest. Which was easily the best thing she ever gave me. Their fourth effort, Kingdom of Rust is an ambitious and diverse collection of work. They returned to what they do best: bleak, personal, guitar driven pop tunes. Kingdom of Rust might bnot be on the level of their 2005 release Some Cities. As good as this album is it's still a letdown because it can't reach the heights of the always compared to Coldplay. They still don't have a knack for writing great memorable epic songs like a few of their peers.
(Jetstream)
5. Dinosaur Jr.- Farm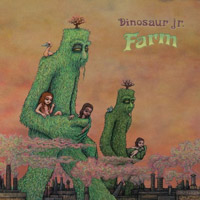 I've been a big fan of Dinosaur jr. since the early 90's.They are one of those bands that casual music fans don't usual like. Probably too much noisy guitar. They broke up in the late 90's. It was to be understood that they would never get back together. Well they reformed and released a new album in 2007, "Beyond." Which achieved a lot of positive critical acclaim. But for some reason I could never really get into it. So when I heard they were release another album, I wasn't too excited. I figured they had lost what they had back in their heyday. But I was wrong. This effort sounds just like their "old school." sound. So yes I approve, job well done Dinosaur Jr.

(Pieces)
6. Richard Swift- The Atlantic Ocean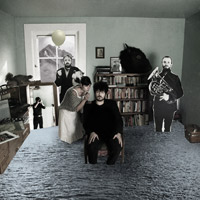 Richard Swift is one of those obvious talents. Who has a knack for writing catchy tunes that go down like a smoothie. The songs have a nice old school retro feel to them, like all of his work. Recorded in various studios, including Chicago's famed Wilco loft, the album has a warm, comprehensive sound. The Atlantic Ocean just might be his most solid effort to date.
(The Atlantic Ocean)
7. Mumford & Sons- Sigh No More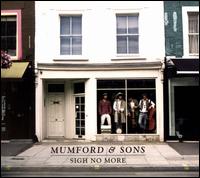 Mumford and Sons is a refreshing break from all the disingenuous, manufactured music that has become the norm for our modern day, spoon fed society. Acoustic instrumentation, passionate delivery, and tangible lyrics, afford the listener an easy connection to the music. Mumford and Sons' sound is an organic blend of old world, Celtic rhythms married with sophisticated acoustic progressions and empathetic humanistic themes, delivered by highly competent musicians. This album is a must have for the serious, eclectic music enthusiast. Highly recommended!.
(Winter Winds)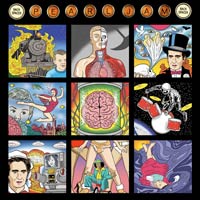 So here we are, almost 20 years after the release of Ten, and Pearl Jam are back at it again. Many people have fallen away over the years. Stopped paying attention to Pearl Jam. Me, not being one of them. I followed their career every step of the way. So I think it's natural for me to feel like I can give a pretty accurate account of how good this album really is. In an honest point of view I can easily say at least 3 of the songs on this album are among the best tunes they have ever written. Is this their best album? No, not even in their top 3. But it's pretty darn good. And for those that have fallen off the band wagon, I think it's the perfect album to reintroduce yourself to one of the best rock bands around.
(Unthought Known)
9. David Bazan- Curse Your Branches

I've been following Bazan's career ever since he was the head of Pedro The Lion. With every album comes an interesting grouping of stories. This one is no different. Bazan has always seemed to get a lot of attention because of his on and off relationship with God. This album comes across as another one of his everlasting struggles with faith. Much of the album feels like a conversation between Bazan and God. It all makes for an interesting album.
(Hard To Be)
10. Monsters Of Folk- S/T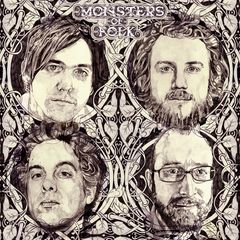 The announcement of Monster of Folk's debut album this year made my ears go up. Another so-called Super Group that will get us all excited, only to let us down. Monsters Of Folk is made up of Conor Oberst (Bright Eyes, Mystic Valley Band), M. Ward (She & Him), Jim James (My Morning Jacket), and Mike Mogis (producer extraordinaire.) Going in I tried to keep my high hopes at bay. These four sound like they have been together as a band for years. Each song has a distinct flavor all its own. The kind of hype this cd recieved was a bit unfair. But I have to admit the band lived up to the hype.
(Dear God)