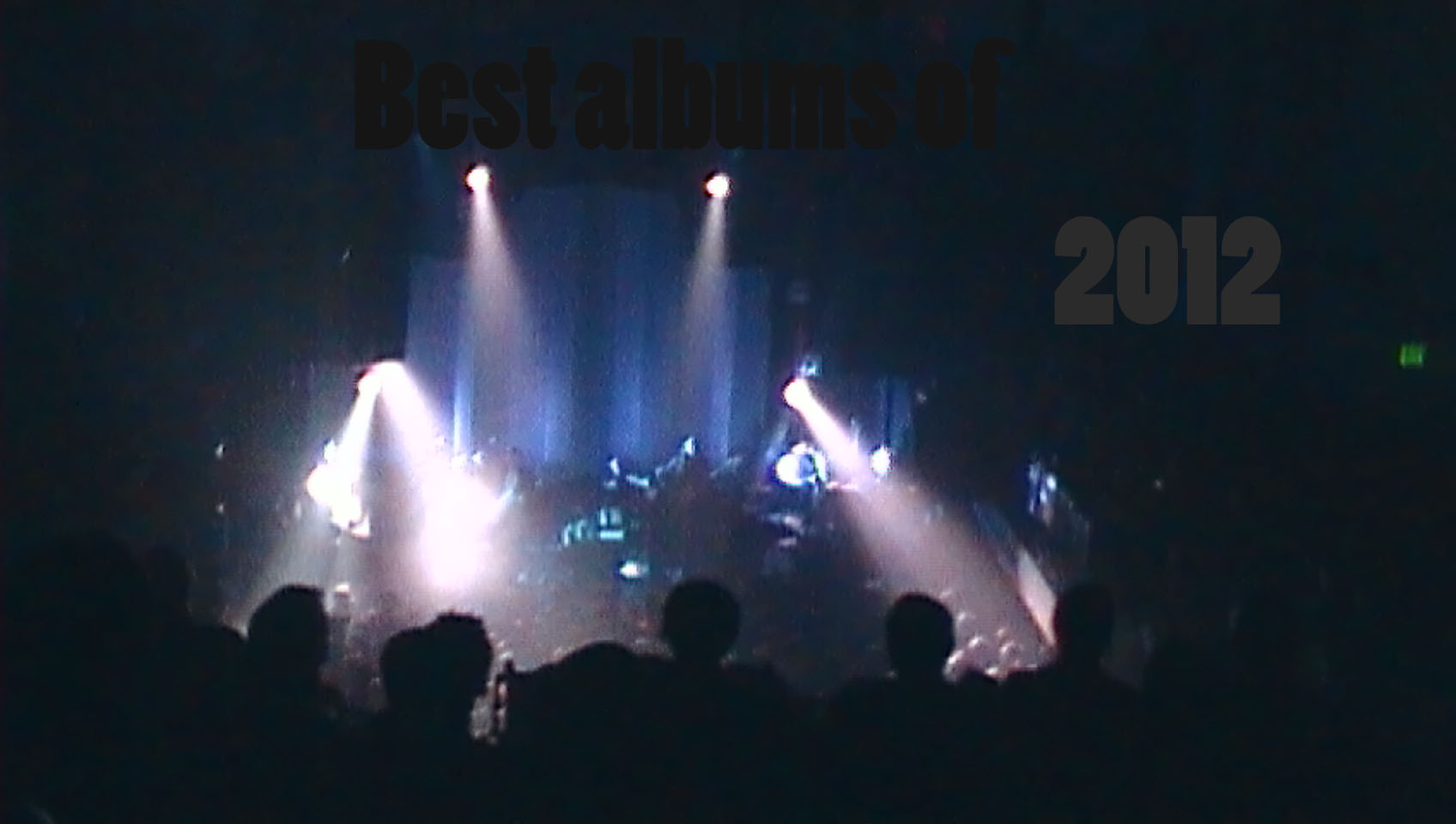 Here is a list of what I consider to be the Best Albums Of 2012 . Now I didn't have the means to purchase all of the albums I wanted to hear this last year. So if you feel like an album is missing from the list, it could quite very well be because I never even heard it. With all that being said please look over the list. I hope I influence you to maybe check out one or two of these albums. All great in their own way....enjoy!
1. Lovedrug- Wild Blood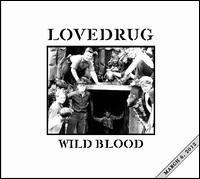 Wild Blood moves along with it's bombastic production, probably over produced. It's their best effort to date. The record seems to flow seamlessly from beginning to end. Wild Blood shines where many bands fall short, they get you with the hook and never let go. An excellent release, sure to please for many years to come.

(Dinosaur)
2. Bear Colony- Soft Eyes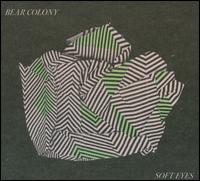 Soft Eyes is dedicated to lead singer Vincent Griffin's Grand Mother, who passed away in September from lung cancer. Soft Eyes follows up on the Arkansas-based band's debut album, We Came Here to Die. Many years in the making and well worth the wait.

(Flask Retort)
3. Sola- Mi- Nexus (Original Motion Picture Soundtrack)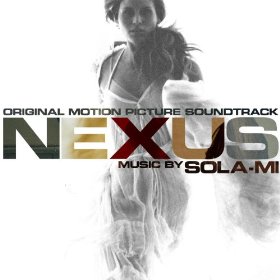 SOLA-MI is a concept band of three unique and unusual Nashville talents, featuring Derek Webb, Josh Moore (Co-producer of Webb s Stockholm Syndrome and Feedback albums), and Latifah Phillips (of The Autumn Film and Page CXVI), commissioned and inspired by Solomon Mente's groundbreaking fictional narrative and film, NEXUS. The soundtrack for the fake/non-existent indie film delves into topics including futurism, transhumanism and religion? It's a great album and still offered up as a free download from their website http://sola-mi.com/
(The Blessing Of Being Bloodless)
4. Paper Route- The Peace Of Wild Things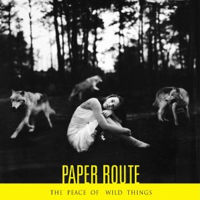 The Peace Of Wild Thing's is an album full of powerful songs. The album is filled with pain, heartache, and the hope for change. Some will argue that The Peace of Wild Things isn't as strong as Absence an instant classic. Whether it is, it's still an outstanding album none the less.
(Better Life)
5. Bruce Springsteen- Wrecking Ball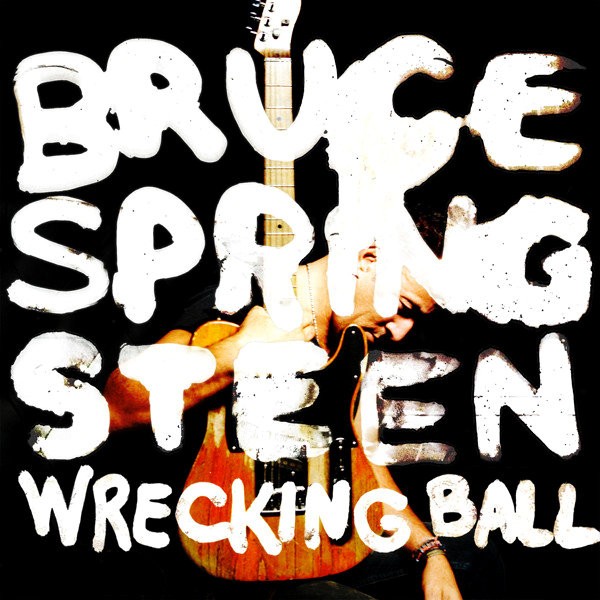 Wrecking Ball is Bruce's 17th studio album and easily one of his greatest achievements. One of the best things about this album is the harder edge rock songs. 2007's "Magic" had some rockers, but none as good as what's found on this outing. The recession has been rough on everyone, except maybe Bruce Springsteen, who emerged with another album full of great material.
(Easy Money)
6. Nada Surf- The Stars Are Indifferent To Astronomy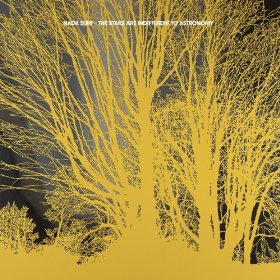 The Stars Are Indifferent to Astronomy is an incredibly tuneful record. This band deserves so much critical acclaim. They have been getting it done for over 6 albums now. An almost flawless catalog. This may not be their finest effort. But it's good enough to end up on this list.
(When I Was Young)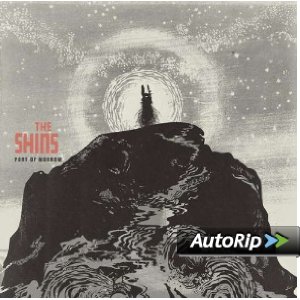 The Shins just might be the kings of indie music. This is one of those albums where you take a deep breath and just dig in. "Port Of Morrow" doesn't really sound like The Shins. But this album is definitive in why we consider The Shins the ambassadors of indie music. It's been 5 years since their last effort. It was well worth the wait.
(The Rifle's Spiral)
8. Gabriel Wilson- The McGuire Side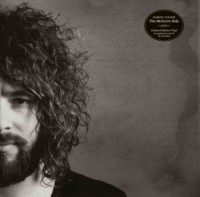 The McGuire Side is such a stunning record. It's so honest and heartfelt. Makes me want to rip my heart out. He is so transparent and vulnerable. I wish all musicians could be this open and upfront. This album is such a great piece of Americana. I really wanted to put this album higher on the list. A few average songs kept me from doing so. If you are looking for great story telling and just plain good worshipful moments, than this is your album.
(The Same)
9. Andrew Osenga- Leonard, The Lonely Astronaut
Leonard The Lonely Astronaut, is a sci-fi themed concept album set far in the future. This is probably one of the most interesting concept albums you will ever hear. This is an album to experience from beginning to end. Trust me you won't be disappointed.
(Lies)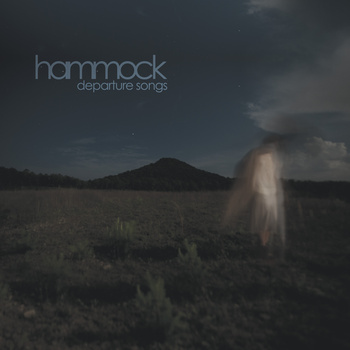 When I listen to Departure Songs from start to finish, I can't help but think these guys have to know how beautiful their music is. Whenever I listen to a Hammock album the word beauty always comes to mind. Marc Byrd andAndrew Thompson have truly delivered a darn good record. Hammockmaybe the great ambassadors of post-rock. I just wish Marc Byrd would step back out on his own and put out an album full of vocals.


(Ten Thousand Years Won't Save Your Life)