Pete Yorn (Concert Review)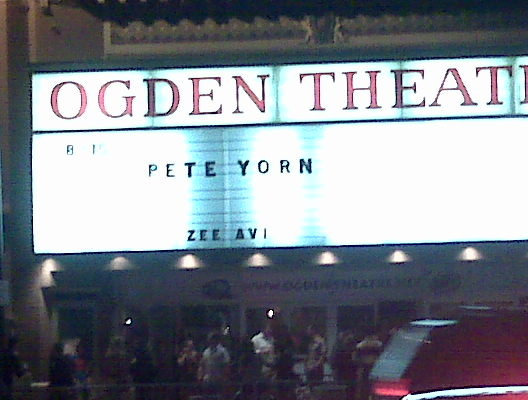 Ogden Theatre, Denver, CO, August 15, 2009
By the time Pete and his band mates walked out onto the stage. I was overwhelmed with great anticipation. Just a few minutes before I was thinking to myself what song I thought would be a great show starter. I came up "Black" one of the better cuts from his first album "Musicforthe-
morningafter." Sure enough that was what they would open up with. By the time they launched in to the third song "Life On A Chain" a crowd favorite, it was clear we were in for a great show. Even though much of Yorn's material is not high-energy rock and roll. But in concert even his slower numbers seem to have a little more muscle. Like "Paradise Cove" for instance. A stand-out from his new album "Back & Forth." Pete did a good job of tucking in the new songs between the recognizable favorites.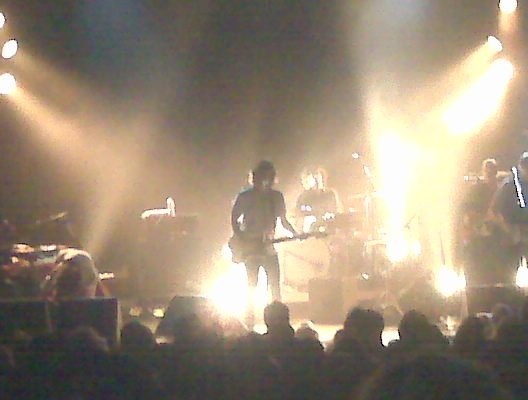 Every one there was sure to know Pete Yorn is a gifted songwriter and musician. But unlike many artists who seem to only be studio geniuses. Pete is also an awesome live performer. Pete and his band owned the stage through out the night. In fact the cover songs they chose to play
were perfect and further proved my point. Especially "Bizarre-Love Triangle" (New Order cover). They put a nice little twist on it. making it taste as if Pete had originally composed it. By the time the encore arrived I didn't want the show to end. They played a 3 song encore. Finishing the night with the energy blast of "For Nancy ('Coz It Already Is)." Which was a great way to end a perfect night.
-
Anthony P. Hanna
Saturday's Set List
Black
Shotgun
Life On A Chain
Paradise Cove
Murray
Burrito (PY and Joe K.)
The Man (acoustic)
I Feel Good Again (Junior Kimbrough cover)
Crystal Village
For Us
Social Development Dance
Closet
Bizarre Love Triangle (New Order cover)
Don't Wanna Cry
Strange Condition

Encore:
Last Summer
On Your Side
For Nancy ('Cos It Already Is)
Paradise Cove from the new album "Back & Forth"
Posted by December Hotel at 2:22 PM 0 comments