The thing about prolific songwriters is that they tend to release more albums than they probably should, allowing for impulsive stinker songs to mix with crafted gems that could have been more patiently collected for a full, rich Long-Playsavoring. Arguably, Elvis Costello hangs out in that camp; as does Lou Reed; as some would say Mike Knott falls into that category. Some ways maybe so, but he has written some great songs that in my opinion far exceed the abovementioned artists.

With that being said, I firmly believe that any hardcore Michael Knott fan, much like myself would place at least a handful of these songs on their list. So here is my best of' list, of all things Michael Knott. One of the best musicians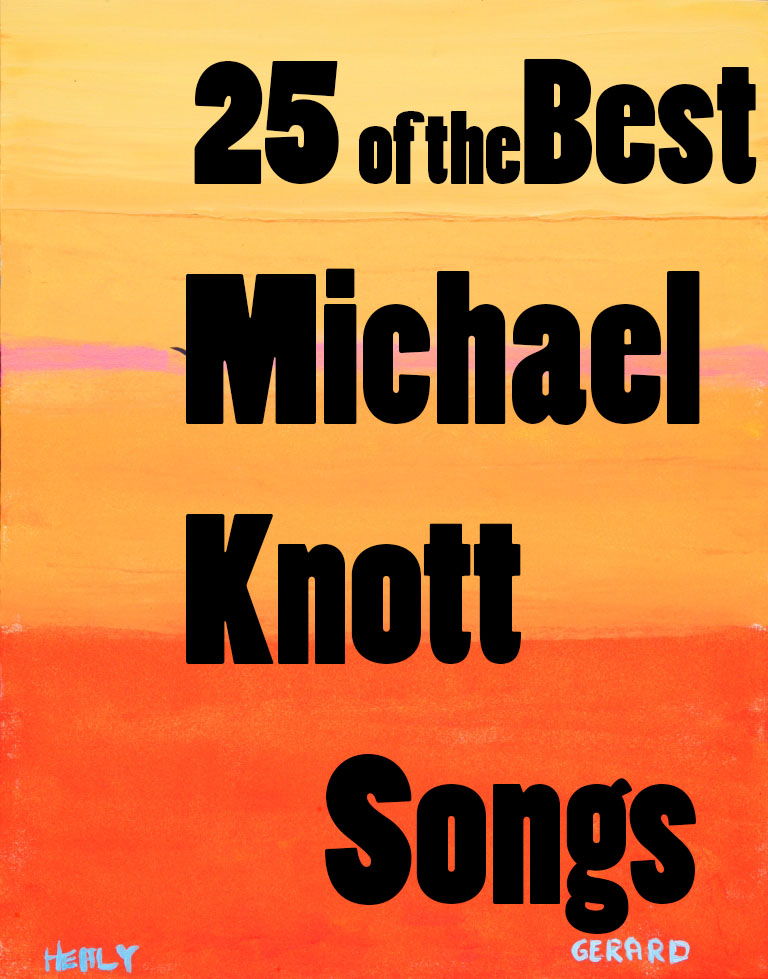 25. Yeah, Yeah, Yeah- Bomb Bay Babies- Vol.1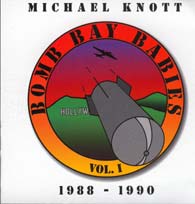 (Listen)

"Yeah, Yeah, Yeah" is a straight ahead rock song. The main guitar riff is killer. I think the song really benefits with the guitars being up front in the mix. All in all it's just a fun song.
24. Liv'n A Lie- Michael Knott- The All Indie E.p.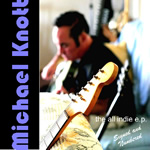 (Listen)

"Liv'n A Lie" is probably the best song off The All Indie E.p. One of the few songs to make it on to the list from this last decade. One of the things that has always drawn me to Michael's music is his vulnerability and honesty. This song would be
a good example of that.
23. Shanghai Overdrive- L.S.U.- Dogfish Jones

(Listen)

Dogfish Jones not being one of LSU's popular albums. Doesn't mean it doesn't have some good tunes. "Shanghai Overdrive" probably being the best song off of the concept album. That kinda tells the story of the prophet Jonah.
22. When She's Gone-
Lifesavers- Huntington Beach

(Listen)

Just recently I figured out why I love this song "When She's Gone" so much. It's grounded in that same pop punk energy that reminds me of The Ramones. Basically it's just a high energy stomper. That is very well written.
21. Miracle- L.S.U.- This is the Healing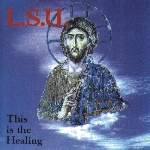 (Listen)
"Miracle" is the first of two songs off of This Is The Healing to make it on to the list. Not one of LSU's better releases. Not just because of the low budget production. This album does show off Michael's growth as a song writer, but it also shows his willingness to let sub-par songs slip through the cracks. Remove a few songs and you have yourself a very good record.
20. Bye Bye Colour- L.S.U.- Shaded Pain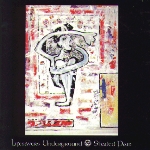 (Listen)

Not one of my favorite L.S.U. releases. Often praised or maybe hated for it's ground breaking dark edge. Covered in dark themes, no more obvious than in "Bye Bye Colour." Shaded Pain might be the most important album ever released by a Christian label.
19. Touch- L.S.U.- Wakin' Up The Dead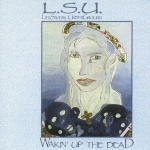 (Listen)

""Touch" being what I consider Michael's first true pop song. An upbeat positive love song. Held back by the weak production, but still reeks of greatness. A big time song that should have been blasting on radio stations across the country.
18. Sorry- Michael Knott- Life Of David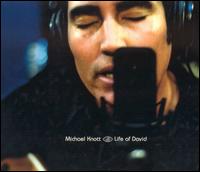 (Listen)

One of the things I love most about Michael Knott records is his relentless story telling. Especially in relation to the bible. "Life Of David" may not push the boundaries of creativity like his early L.S.U. releases. But this album is full of solid song writing. One of his most balanced releases. "So Sorry" being one of two songs to make the list.
17. English Interpreter Of English-
L.S.U.- Grape Prophet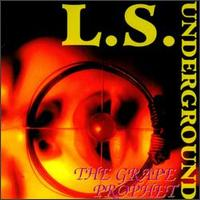 (Listen)

Grape Prophet is another one of Mike's many concept albums. Not one of his more accessible recordings, but is great none the less. I wanted to include more than just this song on the list. There are so many songs that should be on this list. So many that are worthy. Maybe I should have done a top 50 list.
16. Comatose Soul- Michael Knott- Comatose Soul

(Listen)

Comatose Soul easily being one of his best releases of this decade if not the best.It doesn't hurt when you have indie greats like Andrew Prickett and Frank Lenz helping you out. The power of the self titled song "Comatose Soul" is undeniable. By far the best song on the album. Such great dynamics through out the song and Michael's vocal delivery is as good as it gets.
15. Rocket and a Bomb-
Michael Knott- Rocket and a Bomb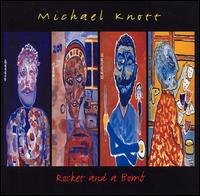 (Listen)
Many Michael Knott fans just love this album and it's easy to understand why. The story telling on this one might be the best of his career. Many of the songs are about a lot of strange people that lived in the same apartment complex Knott lived in. "Rocket and a Bomb" might not be the best song on the album, but it's an easy reminder of the genius of Michael Knott.
14. Detox Radio Station-
Michael Knott- Hearts Of Care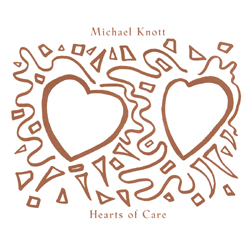 (Listen)

Hearts of Care, what I believe to be his first release on Northern Records. It's a pretty solid acoustic release. The gentle beauty of "Detox Radio Station" makes it easy to understand why Michael has such a great cult following. Sometimes it's almost as if he can't do any wrong. One minute he's writing folk songs, the next he's writing all out rockers. With such ease he can hang out in just about any genre of music.
13. Thru- Michael Knott- Fluid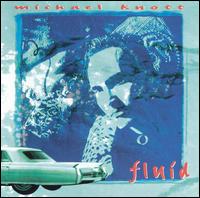 (Listen)

Fluid is my favorite of Michael's rock operas. This time about a woman named Jennie Mae who steals her boyfriend's Cadillac and takes it for a joyride. She crashes the car and ends up comatose and fighting for her life. For the rest of the record, God and the devil battle for her soul. Some of the songs may seemstagnate at times. But overall this is a superb record. Full of great story telling and song writing.

12. Feel- Aunt Bettys- S/T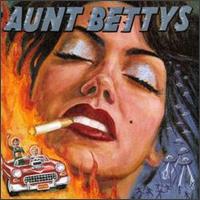 (Listen)

This was suppose to be Michael's shining moment. The album that rocketed him to stardom. Michael's fan base seems to be split down themiddle on this one. Myself, I believe it to be one of his most passionate and consistent releases. The powerful obnoxious "Feel" being the best of the new material on the album.

11. Sugar Mama- Mike Knott- Strip Cycle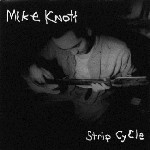 (Listen)

Another of his albums full of naked honesty. Many personal subjects rise to the surface. Most importantly his undying struggle with alcohol. Drawing the picture in obvious fashion with the lyric "I feel free with God and a bottle in me." Like most of his albums Strip Cycle is littered with fury and intensity. Which is impressive considering not a single electric instrument shows it's face through out the album.